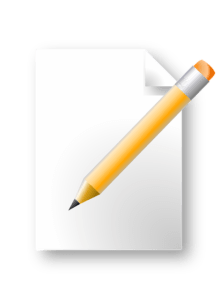 Notes From Intergroup
We had a great turnout for the November 2nd elections. We now have a new Alternate Intergroup Chair, Jim L, a new 12 Step Chair , Ryan C, and a new Web servant, Brittany B, effective January 2023. Thanks for the three who stepped up. I also want to welcome Graham Br, (we have two Graham B's on the committee) as the new Secretary, who just took over for the November meeting and is already doing an excellent job.
The remaining vacancies are the Central Office Trustee, the Central Office Chair, and the Intergroup Chairperson. If you feel a sense of responsibility and commitment and have at least 2 years sobriety and a working knowledge of the 12 Traditions, please contact me at [email protected] or [email protected] The Social Committee chair is also vacant. For additional information check out the Intergroup Committee on the aaregina.org website for position descriptions.
The Treatment Facilities Chairperson is asking, effective January 2023, for volunteers to chair meetings at the Pinelodge Treatment centre, now located in Regina, and the Detox centre. Please contact Melanie H using this contact form  if you are interested.
The 12 Step committee is in need of more volunteers, especially women and members able to speak another language. Use this contact form.
Intergroup wants to pass on information about the A.A activities in Regina and area to the groups. To do that, please elect an Intergroup Representative to attend our meetings, or if you or other member of your group wish to be a contact for your group, the monthly minutes will be emailed to you.
This will be my last "Notes from Intergroup" as my term as Intergroup chair ends December 31st and I will be rotating out. I hope that a new chairperson will have stepped up by then. And so, I would like to thank the Regina and Area A.A. community and all the Intergroup members over the last two years for allowing me to be of service. The opportunity has been an excellent growing and learning experience for me and I would strongly encourage you, if you want growth in your recovery, to step up. Everyone is very understanding and willing to help you. You would not be alone. I have huge gratitude for Donna M especially, who patiently helped me along while I was having a meltdown or two! I am able to laugh now! I love that sentence in the 12 Steps and 12 Traditions, tradition 4, "Rule #62 "Don't take yourself too damn seriously". So, with that I send you my best wishes for a happy and serene Holiday Season.
Catherine S
Intergroup Chair
P.S. Don't forget to come on out to the Alcathon, with Jim J. chairing the first in-person Alcathon for several years, you can be sure of a brilliant event. Hope to see you there!!!!