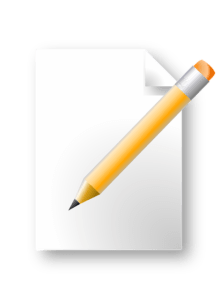 Notes From Intergroup
First and foremost and on behalf of Intergroup, I want to extend congratulations and a huge thank you to the Roundup Committee for coordinating the very successful 2022 Regina and Area Roundup. The speakers were excellent and the food was delicious..
Here is a quote from Brenda's email, including the thank you email from Lyle P
"I just want to say the Regina Roundup 2022 is now over and it was a fantastic event – we had fun, fellowship & food – our slogan Fellowship of the Spirit was overwhelming on that weekend – I received numerous compliments from people attending and we tried our best not to turn anyone away – thanks to our committee's treasurer Jim J and our ticket/registration chair Jim L – my committee was one of the most fun to work with – they worked above and beyond – the ladies who decorated it a beautiful job – to my co-chair who donated decorations so we have them for future roundups is great and thanks Alana – we had numerous volunteers stepping up the whole weekend. it was unbelievable yet that is AA – thanks again for giving the privilege to be of service to AA and the fellowship."
Lyle's message.
"Oh well, I'm home now. Got my beautiful wife with me and our two canine soulmate family members…and all is well. And I'm still sober!
Thanks for all the work you did on this wonderful event, and I thanked Guy a number of times for the good care he took of me! The folks there in Regina were some of the warmest and most hospitable I've encountered in a long while. And they made the whole trip worthwhile! I really enjoyed being with all of you!
Thank you all for that!
Blue skies,
Lyle"
The other committees of Intergroup continue on with the business of carrying the message.
The 12 Step list Chairperson is requesting volunteers , especially women, to answer calls for help from those struggling Alcoholics.
Keep an eye out for opportunities to chair at the Detox Centre, Pinelodge, which is up and running now, and the Liver and Onions group.
This year's Alcathon chairperson is now looking for volunteers to participate on the planning committee.
The website will be changing from aaregina.com to aaregina.org. this will happen seamlessly.
Central Office hours are changing to Monday, Wednesday and Friday 10:00am to 3:00pm.
And once again a call out for groups to nominate an Intergroup representative and for those wishing to grow their recovery by participating in service.
November 2nd is the voting meeting. Positions to be filled are: Intergroup Chair, Intergroup Co Chair, Central office Trustee, Central Office Chair, Website Committee Chair, 12 Step Committee Chair, Social Committee Chair.
Thank you for the opportunity to serve,
Catherine S
Intergroup Chair